Product Description
Details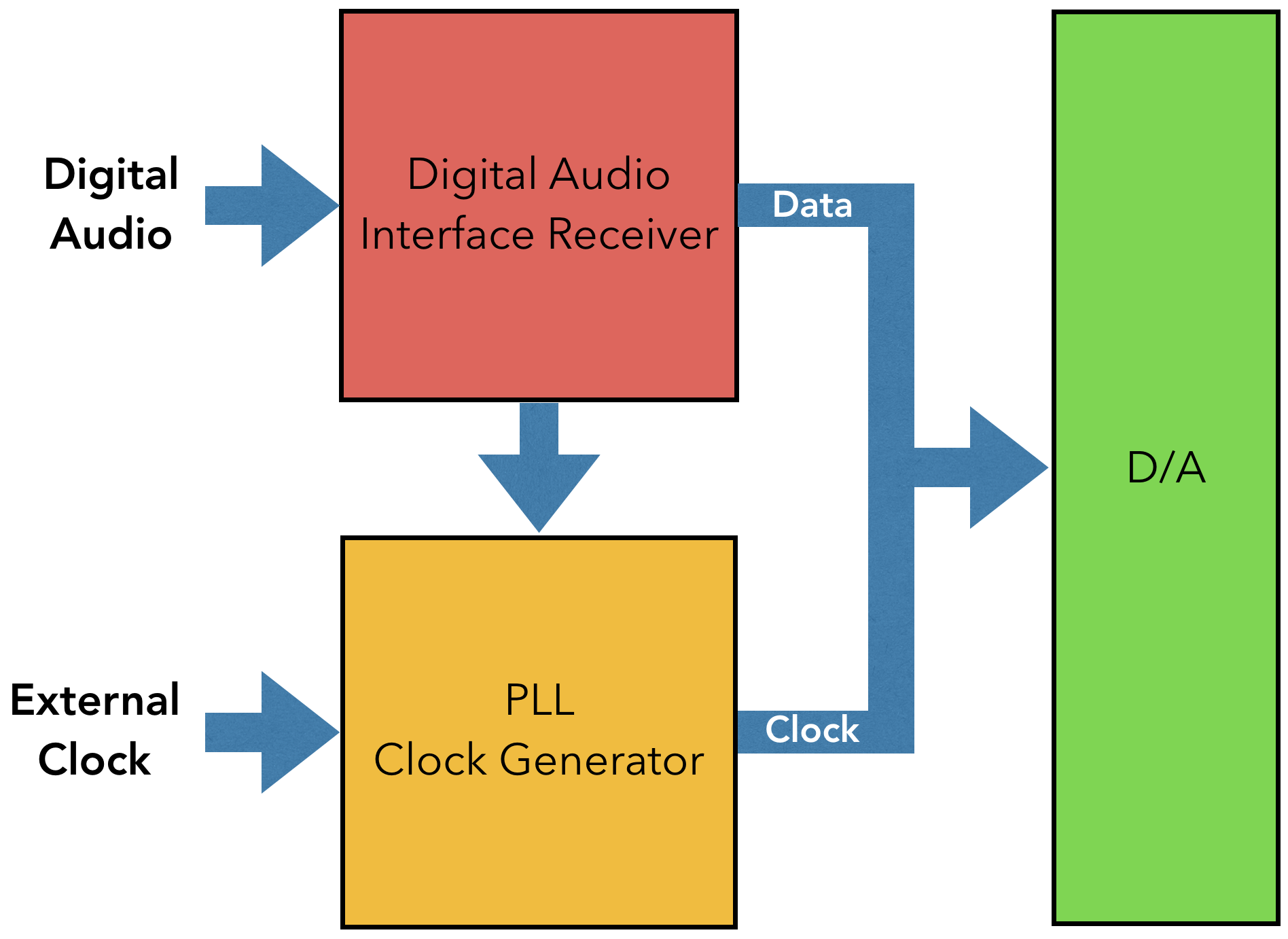 Traditional Clocking
Normally, phase-locked loop circuits (PLL) in a DAC are used to synchronize its internal working signal with the more accurate incoming signal from a reference clock. But they're noisy. And even though the working signal can be nudged a bit to match up with the reference signal, its frequency — and the precision of the analog waveform that's based on it — is ultimately limited by the DAC's own clock circuit.
Direct-to-DAC Design
Thanks to its unique Jitter-Free Operation, when the VEGA G2.1 joins forces with the LEO GX.1 these devices accomplish something extraordinary. Instead of merely synchronizing with the LEO GX.1, the VEGA G2.1 actually uses the exceptionally high frequency incoming clock from the LEO GX.1 directly — as its own working signal. In other words the LEO GX.1 bypasses the internal VEGA G2.1 clock circuit entirely, and drives waveform creation directly with its signal. No more PLL, and no more limitations.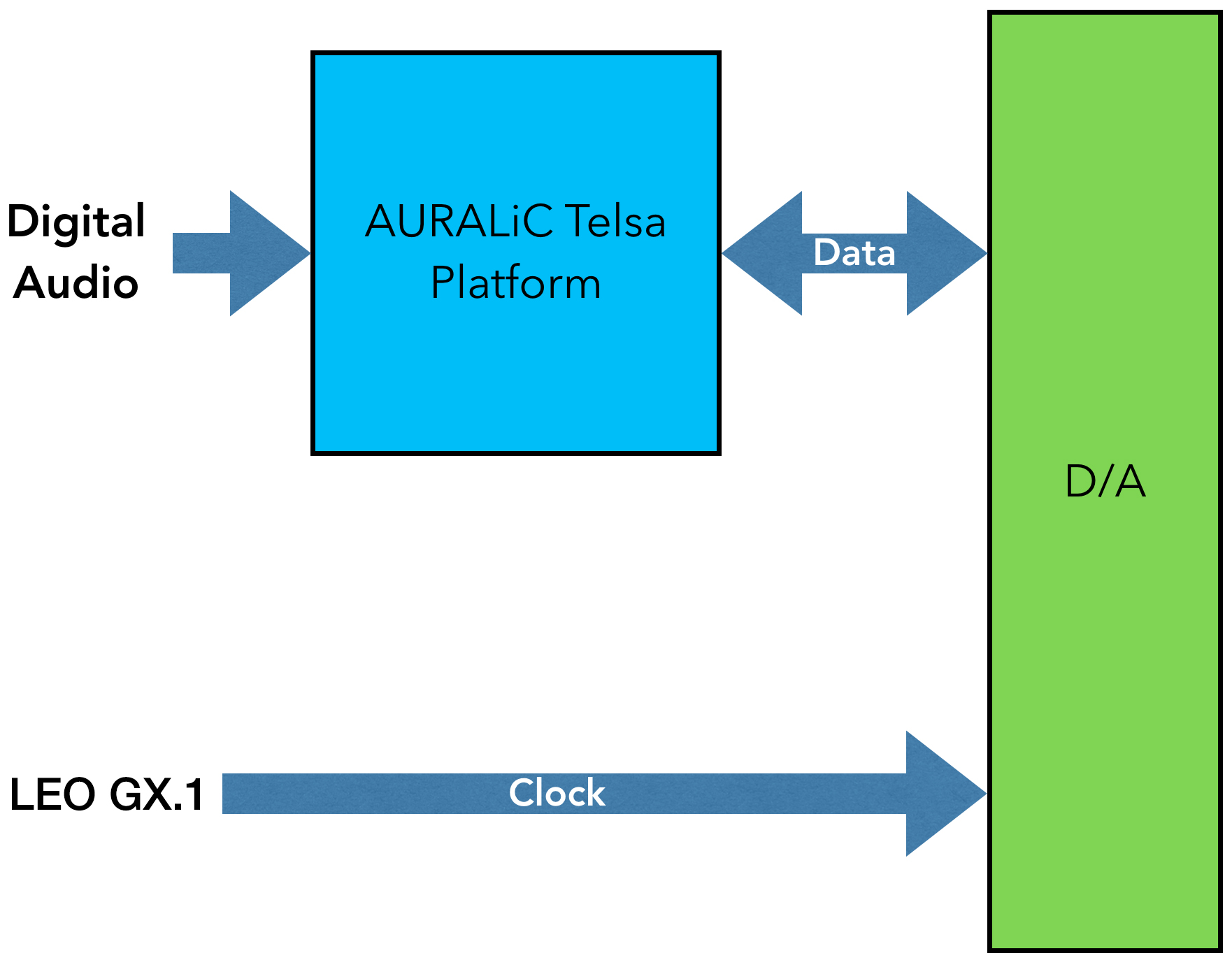 A New Description of Performance
The LEO GX.1 clock is so precise that existing benchmarks aren't detailed enough to accurately represent what it can do. Instead, we use Allan deviation to describe the resolution of the LEO GX.1, which is like looking at phase noise closely enough to detect shifts of +/-1Hz or even +/-0.1Hz. The Allan deviation of the LEO GX.1 Reference Master Clock comes in at 2E-12 (at 1 second), which is equal to a 10MHz rubidium atomic clock with phase noise of +/-1Hz at -110dBc/Hz, or an amazing 500 times less jitter than an 82fs Femto clock oscillator.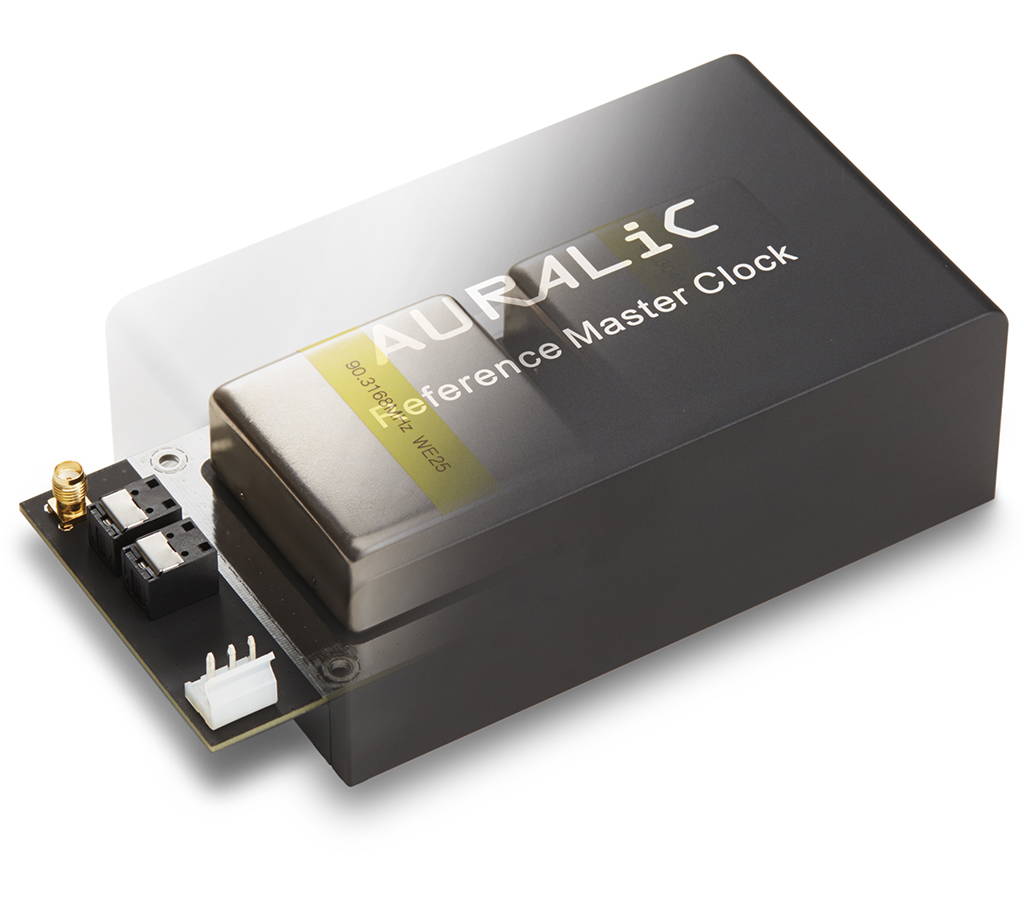 Clock Structure
LEO GX.1 hardware starts with two temperature-controlled rubidium atomic reference clocks. Each is paired with an oscillator using stress compensated cut crystals, for thermal and mechanical resilience and low phase noise performance. The result is the LEO GX.1's remarkably high signal frequencies: 90.316MHz for 44.1k-based audio signals, and 98.304MHz for 48k-based signals.
Optical Isolation
We've gone to great lengths to reduce interference and noise in the new LEO GX.1, including the use of optical isolation techniques that keep systems physically separated from each other. Control signals from the processing circuit are sent to the clock circuit via fiber optic cables instead of electrical pathways, so the source of LEO GX.1's impeccable timing is never disturbed.
Unity Chassis II
The LEO GX.1 chassis has been designed as a double enclosure, where an outer case made from high-grade aluminum is supplemented with an inner layer of copper. A high-mass base and enhanced four-foot multi-spring suspension system complete the quiet, noise defeating performance of the LEO GX.1's Unity Chassis II.




Perfectly Balanced
LEO GX.1 internal circuits are physically distributed to enhance overall balance and performance. And its specially designed foot spikes dampen and absorb vibrations so the operation of its internal clock always starts with a rock-steady foundation.
Dual Purer-Power Linear Power Supplies



We've given the LEO GX.1 two of our ultra-quiet Purer-Power linear power supplies, galvanically isolating them from each other in the obsessive quest to reduce noise and create a pristine working environment. One Purer-Power supply feeds the LEO GX.1's processing system, while the second powers the clock circuit. Interference between the areas is reduced to minimum, so there's nothing to get in the way of LEO GX.1's stellar performance.
Free Shipping Information
We offer free shipping to metropolitan areas on all orders over $100, except for orders containing the following products:
Televisions, Floorstanding speakers, Subwoofers and Package systems.
Shipping on these items will be standard delivery. If you want expedited shipping, an option should be available at checkout.
We try to dispatch all goods within 48 hours however from time to time the stock in store runs out before we have a chance to update the website. In these cases we will contact you if the item will take longer than 48 hours to be dispatched.
We strongly suggest that items are shipped to a business address, or an address where someone can sign for the delivery. On checkout you have the option of choosing Authoirty to Leave. This will not require a signature, but goods will be left at your premise and the delivery company will take no responsibility for them beyond this point.
Delivery times can vary depending on location. Regional areas may take more than 5 business days depending on the courier used.