Sunday, 8 September 2019 4:08:43 pm Australia/Melbourne
This is the new very top of the range of Dynaudio now coming online for demonstration at Carlton Audio Visual. They are the very best engineered speakers that this Danish icon has yet made. Yes the Confidence 60's are better than the Evidence and Consequence ...
Read More
Posted By Rab Turner
Saturday, 8 June 2019 6:00:00 am Australia/Melbourne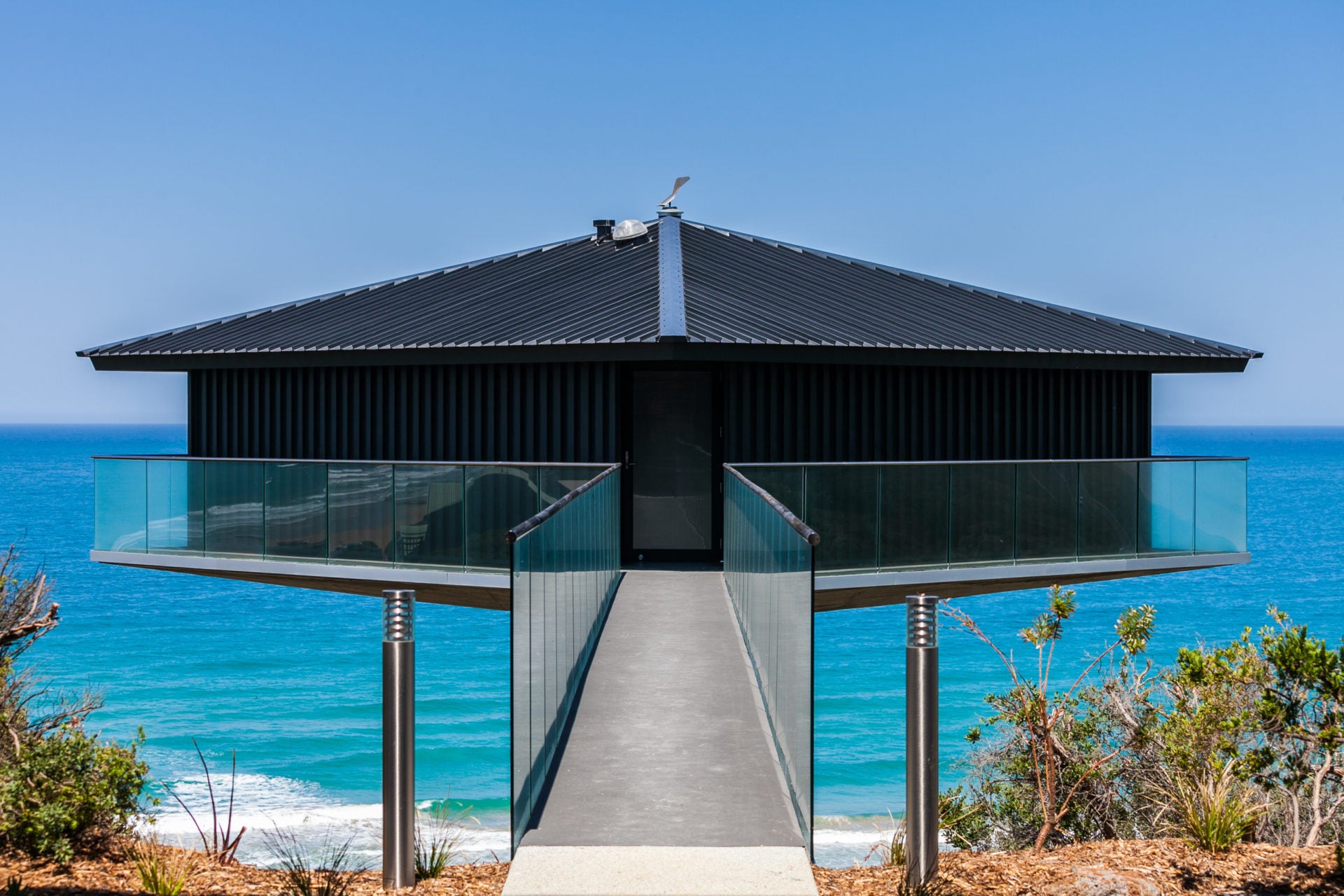 The Pole House is a distinctive part of the landscape on the Great Ocean Road here in Victoria. One of Australia's smartest people bought it when it finally came up for sale by the original pylon engineer who had built it initially in the 1960s. Like many people who actually do something really useful for society this gentleman is incredibly modest and unassuming but has an unbridled love for good music and video.
We were called in at the early stages to conceptualise and iterate the audio visual systems and automation. Peculiar to this residence is the fact that the Pole House itself is available for lease to holidaymakers and needs to be able to operate both independantly and contiguously with the new primary residence that has been constructed on the hillside behind it.
The home systems are operated via Control4, this automation product that Carlton Audio Visual has been purveying and installing since 2004 is now Australia's leading home integration system for combining all of your lighting, AV control, HVAC and other functions with elegance and simple accesability.
Read More
Posted By Rab Turner
Thursday, 30 May 2019 10:21:21 pm Australia/Melbourne
This is rather a special privilege for me to be taken to the Dynaudio production facility in Denmark. Right now this is the most well capitalised loudspeaker company on planet Earth, they were hugely infused with money by the Chinese Acoustic components company Goertek ... that you have probably never heard of. They make all the nano speakers for mobile devices and have the largest market value of any company in this sector with no less than 42,000 employees.
Read More
Thursday, 30 May 2019 2:55:42 am Australia/Melbourne
This is a concerted attack by the largest DLP manufacturer of 4K video projectors to take over the home cinema space.
Read More
Thursday, 30 May 2019 2:40:19 am Australia/Melbourne
We have had a very long relationship with this UK brand and this is their new range of Gold series loudspeakers that have an absolutely fantastic treble quality.
Read More
Posted By Rab Turner