Monday, 8 August 2022 10:08:38 am Australia/Melbourne
This months Loewe promotion is an upgrade for purchasers of the Bild I 55 and 65 inch to get a Bild V high end model for the same price ... this means that the 55 inch Bild V can be obtained for $5799 instead of $9995 ... and the 65 inch Bild V for $7399 instead of $11,995 ... serious deal for Loewe's best screen tech and chassis quality.
Read More
Posted By Rab Turner
Monday, 1 August 2022 10:31:29 pm Australia/Melbourne
The really excellent Naim wireless music systems are being offered at twenty percent off for August. These are so simple and easy to live with empowering a terrific range of accessibility of music for your home. This makes the Muso 2 $2320 and the QB $1440 which is a jolly bargain. Limited stock et al ...
Read More
Posted By Rab Turner
Thursday, 7 July 2022 6:00:00 am Australia/Melbourne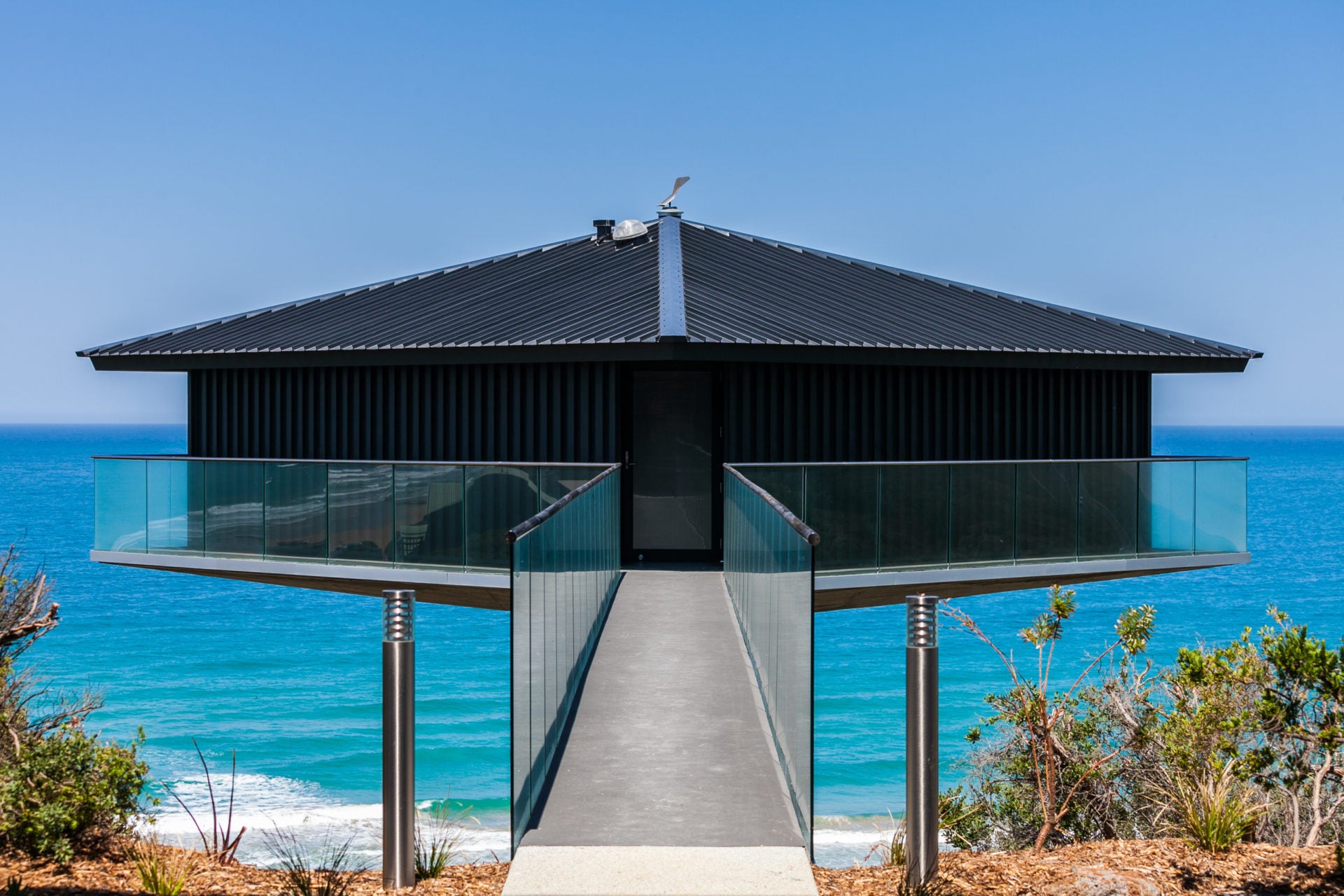 The Pole House is a distinctive part of the landscape on the Great Ocean Road here in Victoria. One of Australia's smartest people bought it when it finally came up for sale by the original pylon engineer who had built it initially in the 1960s. Like many people who actually do something really useful for society this gentleman is incredibly modest and unassuming but has an unbridled love for good music and video.
We were called in at the early stages to conceptualise and iterate the audio visual systems and automation. Peculiar to this residence is the fact that the Pole House itself is available for lease to holidaymakers and needs to be able to operate both independantly and contiguously with the new primary residence that has been constructed on the hillside behind it.
The home systems are operated via Control4, this automation product that Carlton Audio Visual has been purveying and installing since 2004 is now Australia's leading home integration system for combining all of your lighting, AV control, HVAC and other functions with elegance and simple accesability.
Read More
Posted By Rab Turner
Wednesday, 15 June 2022 11:33:02 am Australia/Melbourne
Small family business models are rife with exploitation and infighting ... how do you make a business work and keep and grow its people so that they enjoy coming to work and have all the satisfiers in place for a long term relationship with their workplace?
We didn't start out as a family business ... it evolved this way. At some stage in our minor business development we graduated from professional selection of staff to tribal methodology. So although I have been trained in interview techniques and selection criteria management by RMIT I have put that deliberately aside and have gone to a "trial by peer" approach. My family and friends who work here argue that by employing them at Carlton Audio Visual they have now become persona non grata elsewhere in the industry. I would argue that no one else would offer them such reasonable and lenient working conditions ...
Read More
Thursday, 2 June 2022 10:05:22 am Australia/Melbourne
It's been two years of Covid Hiatus since the Munich High End HiFi show opened its doors and Magnus and I made the journey in anticipation of great things HiFi and great things German culture (ie. German Beer Halls). This is a pilgrimage that any person seriously working in this industry needs to make .
Read More