Saturday, 8 June 2019 6:00:00 am Australia/Melbourne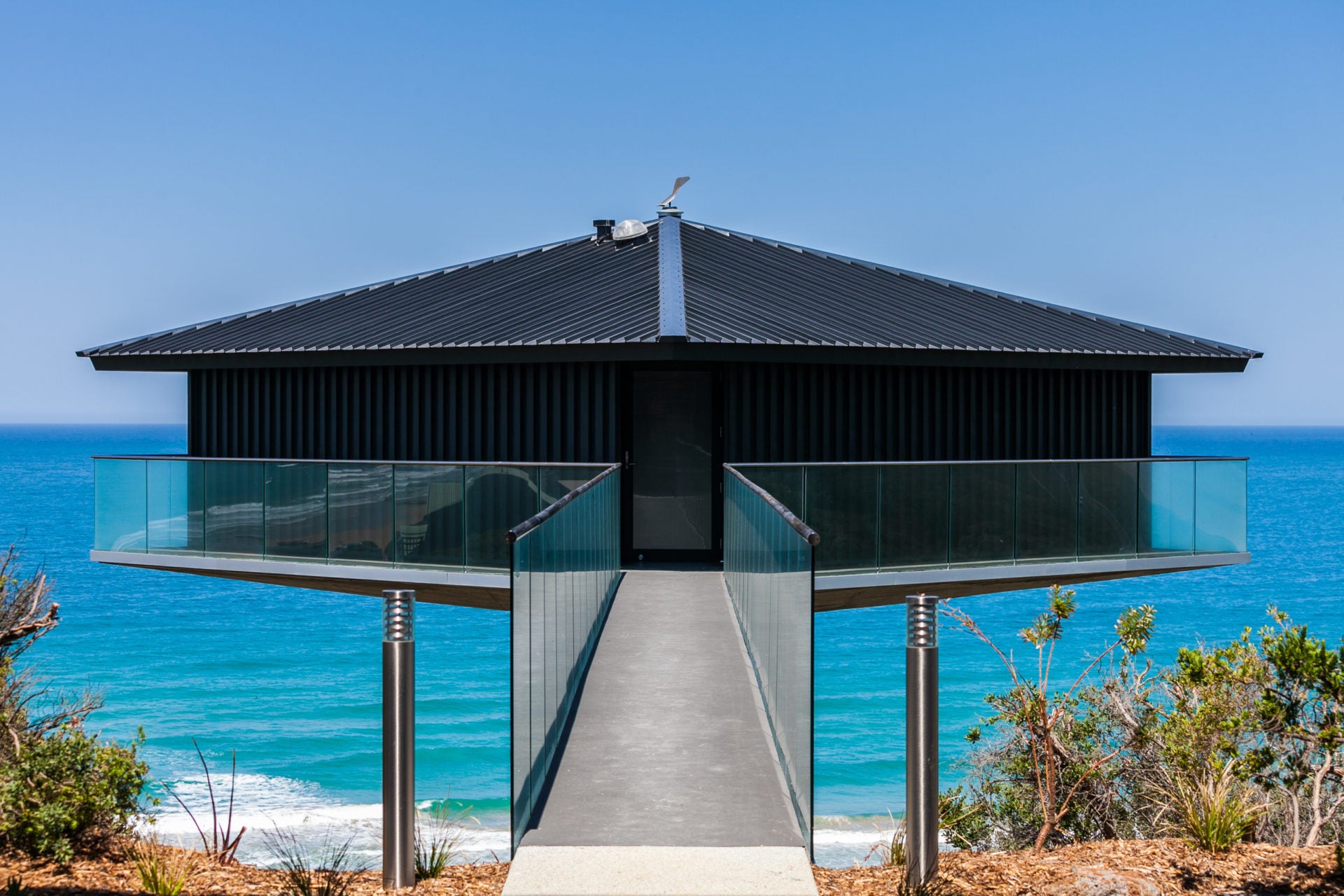 The Pole House is a distinctive part of the landscape on the Great Ocean Road here in Victoria. One of Australia's smartest people bought it when it finally came up for sale by the original pylon engineer who had built it initially in the 1960s. Like many people who actually do something really useful for society this gentleman is incredibly modest and unassuming but has an unbridled love for good music and video.
We were called in at the early stages to conceptualise and iterate the audio visual systems and automation. Peculiar to this residence is the fact that the Pole House itself is available for lease to holidaymakers and needs to be able to operate both independantly and contiguously with the new primary residence that has been constructed on the hillside behind it.
The home systems are operated via Control4, this automation product that Carlton Audio Visual has been purveying and installing since 2004 is now Australia's leading home integration system for combining all of your lighting, AV control, HVAC and other functions with elegance and simple accesability.
Read More
Posted By Rab Turner
Thursday, 30 May 2019 10:21:21 pm Australia/Melbourne
This is rather a special privilege for me to be taken to the Dynaudio production facility in Denmark. Right now this is the most well capitalised loudspeaker company on planet Earth, they were hugely infused with money by the Chinese Acoustic components company Goertek ... that you have probably never heard of. They make all the nano speakers for mobile devices and have the largest market value of any company in this sector with no less than 42,000 employees.
Read More
Thursday, 30 May 2019 2:55:42 am Australia/Melbourne
This is a concerted attack by the largest DLP manufacturer of 4K video projectors to take over the home cinema space.
Read More
Thursday, 30 May 2019 2:40:19 am Australia/Melbourne
We have had a very long relationship with this UK brand and this is their new range of Gold series loudspeakers that have an absolutely fantastic treble quality.
Read More
Posted By Rab Turner
Thursday, 3 January 2019 11:37:29 am Australia/Melbourne
Without a doubt the loudspeaker is that most critical and contentious and potentially rewarding single piece of investment in audio that most of us make.I would put a pair of good loudspeakers on the podium of consumerism above the ownership of a car, house, or kitchen.There are few things in life that one can procure that will give such genuine pleasure for such a long period of time.
In the West we tend to obsess over our motor cars. Lygon St at times seems to be inhabited by a veritable parade of German and Italian luxury vehicles. I really wonder at the user satisfaction of these after the initial acquisitional honeymoon glow has worn off. Cars are intrinsically functional devices that mostly take us on our daily grind. A Ferrari in a traffic jam is just a hot cramped and expensive way to be late for work. In fact a good set of speakers in your car is a great way of mitigating the caged stress and boredom of your urban driving experience.
Read More