Wednesday, 26 January 2022 10:55:59 am Australia/Melbourne
In a world of alternative facts I contend that the local specialist Hi Fi industry has never been more ... honest ... than it is now. Not because it has seen the light of good ethical practice but because competitive factors make being honest more successful.
Read More
Friday, 24 December 2021 1:00:29 pm Australia/Melbourne
Where would we be without the binding energy of Christmas? I gather that the 25th December was the winter solstice in Roman times and that the date has been conveniently reassigned from those Pagan times to fit the messianic needs of 4th century Christianity.
The association of Christmas with gift giving has created a Western purveyance industry all of its own. Every advert at this time of year and every single retail outlet will associate itself with this annual event and it is ubiquitous in the English speaking world.
Actually as a business we are not really on board with the feeding frenzy of normal family suburban Christmas shopping. The Xmas consumption aspect of Carlton Audio Visual is usually iterated as a carefully planned reward purchase of a particular piece of audio that may have been under consideration for months beforehand, or as the culmination of a constructional project involving Audio Visual and Automation.
This year is different.
Read More
Tuesday, 23 November 2021 11:29:59 am Australia/Melbourne
It's Black Friday sale time in our world of High Fidelity purveyance. This U.S theme sits slightly uncomfortably on us here in Australia, we think of fire and smoke in the bush under that heading. However it is timed very well and fits in well with the Internet world. Come in for a bargain.
Read More
Sunday, 14 November 2021 6:00:00 am Australia/Melbourne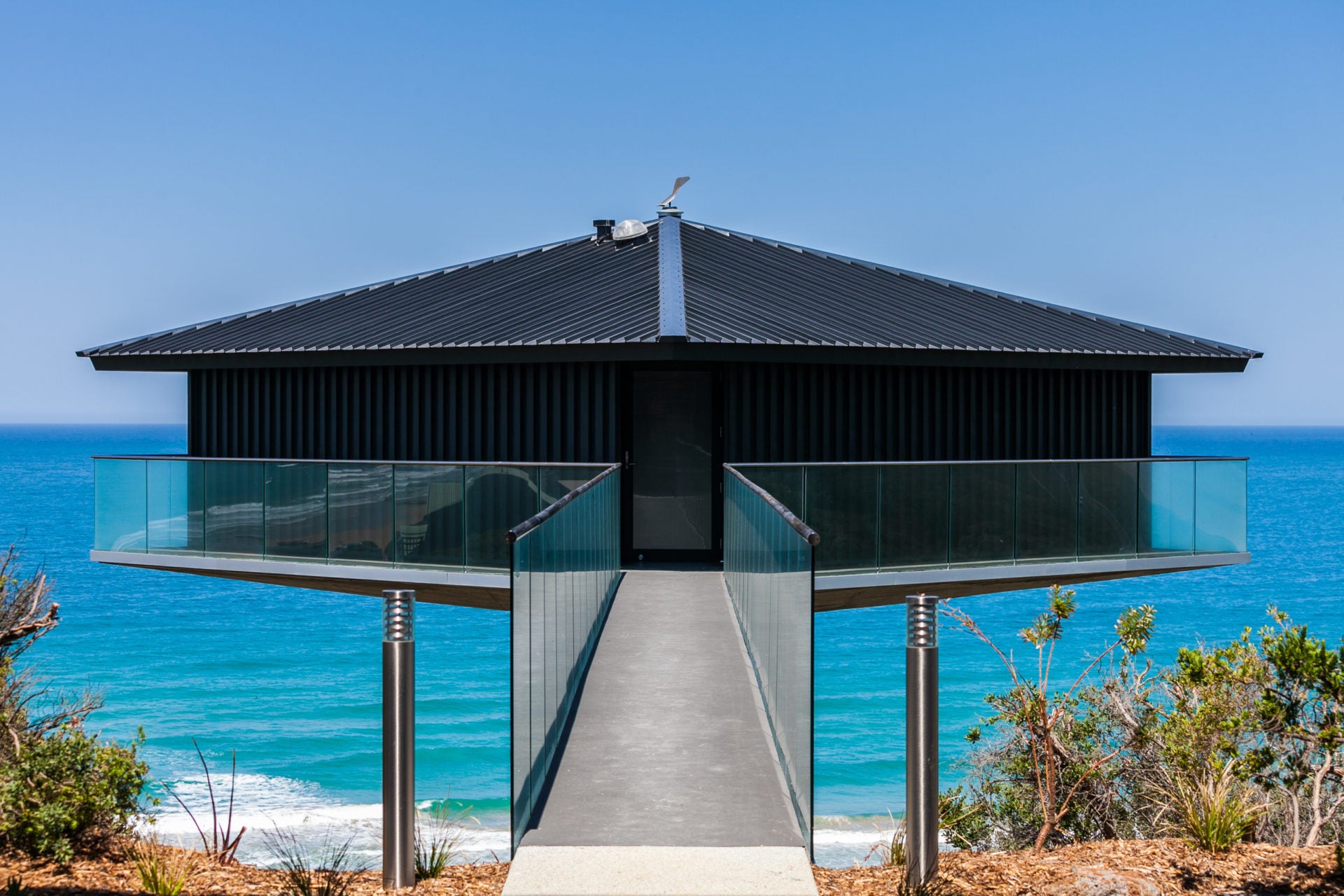 The Pole House is a distinctive part of the landscape on the Great Ocean Road here in Victoria. One of Australia's smartest people bought it when it finally came up for sale by the original pylon engineer who had built it initially in the 1960s. Like many people who actually do something really useful for society this gentleman is incredibly modest and unassuming but has an unbridled love for good music and video.
We were called in at the early stages to conceptualise and iterate the audio visual systems and automation. Peculiar to this residence is the fact that the Pole House itself is available for lease to holidaymakers and needs to be able to operate both independantly and contiguously with the new primary residence that has been constructed on the hillside behind it.
The home systems are operated via Control4, this automation product that Carlton Audio Visual has been purveying and installing since 2004 is now Australia's leading home integration system for combining all of your lighting, AV control, HVAC and other functions with elegance and simple accesability.
Read More
Posted By Rab Turner
Friday, 22 October 2021 12:19:00 pm Australia/Melbourne
Lets face it TV is boring ...not only for broadcast content but as an aesthetic inclusion into the home. Occasionally manufacturers have attempted to break the constraints of aspect ratio and they have always failed. Finally there may be some light on this horizon.
Read More