Wednesday, 16 June 2021 6:00:00 am Australia/Melbourne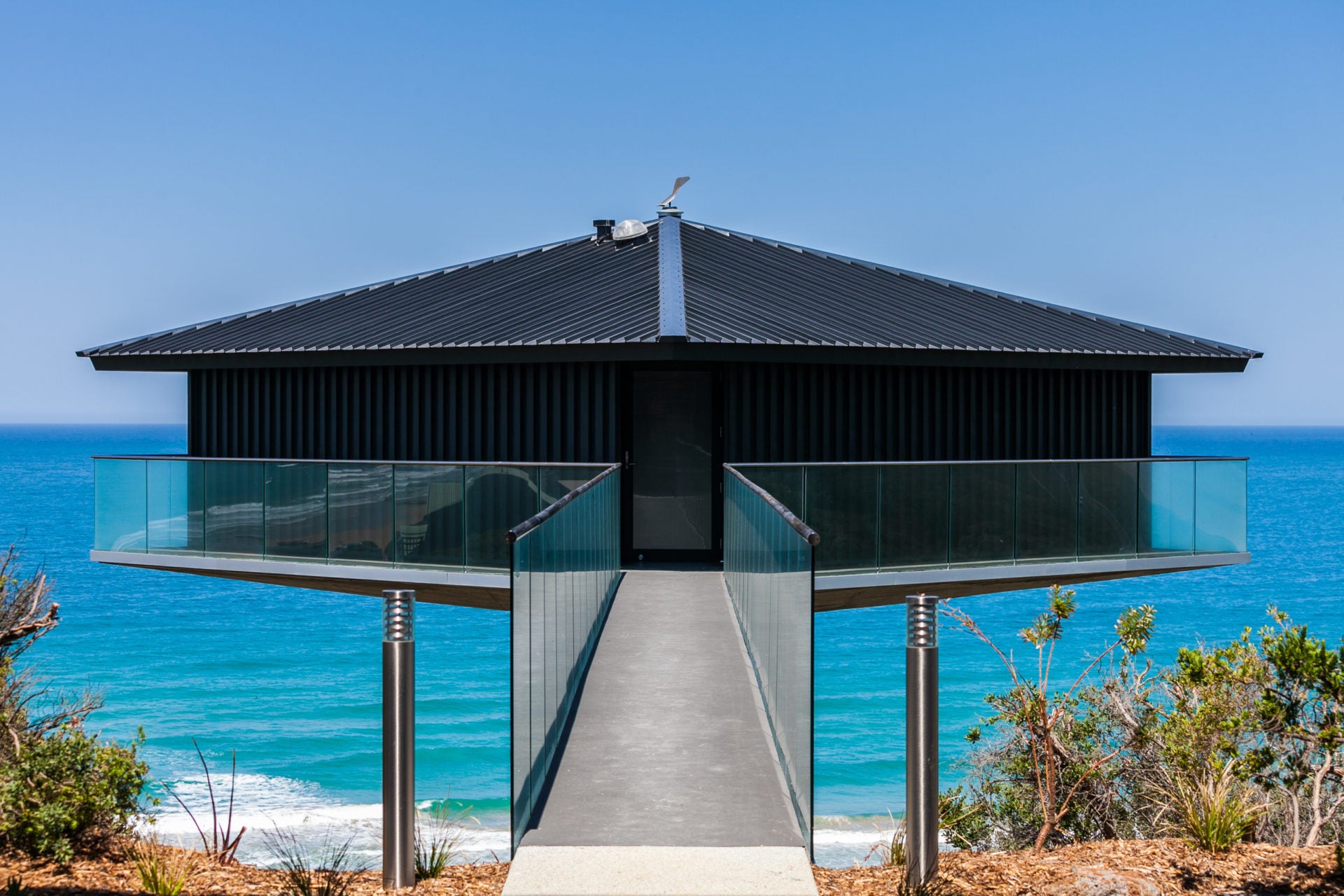 The Pole House is a distinctive part of the landscape on the Great Ocean Road here in Victoria. One of Australia's smartest people bought it when it finally came up for sale by the original pylon engineer who had built it initially in the 1960s. Like many people who actually do something really useful for society this gentleman is incredibly modest and unassuming but has an unbridled love for good music and video.
We were called in at the early stages to conceptualise and iterate the audio visual systems and automation. Peculiar to this residence is the fact that the Pole House itself is available for lease to holidaymakers and needs to be able to operate both independantly and contiguously with the new primary residence that has been constructed on the hillside behind it.
The home systems are operated via Control4, this automation product that Carlton Audio Visual has been purveying and installing since 2004 is now Australia's leading home integration system for combining all of your lighting, AV control, HVAC and other functions with elegance and simple accesability.
Read More
Posted By Rab Turner
Saturday, 5 June 2021 12:05:52 pm Australia/Melbourne
There are some particular parts of the devices we purvey that have made an enormous difference to the way people enjoy music in their homes.
The Rega tonearm tube is cast in a single piece and rewrote the standard for LP reproduction in the eighties. It has retained an ineffable place of superiority in the realm of record players. Rega themselves don't advertise the fact that they sell various grades of their tonearms for use by many other companies but you will find this distinctive component in use by many other brands.
Read More
Thursday, 29 April 2021 2:54:55 pm Australia/Melbourne
Customers fear that they are not getting the best price. Retailers fear that they may be undercut. Somewhere in the balance of market forces Hi Fi and AV gets sold and taken home. When I first experienced this type of high dollar per unit retailing in the UK in the seventies there was no question that prices could be fixed by a retailer or distributor. If anyone had the temerity to ask for a discount at point of sale they would be treated … rudely.

Read More
Friday, 26 February 2021 11:39:29 am Australia/Melbourne
Listening to music that you love can be a very schadenfreude experience ... one of my particular bitter sweet symphonies is Tea for the Tillerman by Cat Stevens.
Read More
Tuesday, 1 December 2020 8:59:23 pm Australia/Melbourne
Like many small business in Melbourne we were locked down and closed the doors for the period to overcome the second wave of Covid 19 that escaped onto Melbourne's streets in July. We had already been in partial staff since March for the first wave.
Read More