Tuesday, 7 January 2020 9:50:03 am Australia/Melbourne
Some of you may be aware of the family connection to Jingellic in NSW that has led Rab, Angela, Reidun, and Magnus to be away from the business for the last week due to the fires. Also Martin had to evacuate his mother from Wandiligong and attend to matters there.
We are consequently very short staffed at the moment ...
Please keep buying things from us though ...
Read More
Posted By Rab Turner
Sunday, 24 November 2019 10:49:42 am Australia/Melbourne
This is probably the first PL10 on display in a store in Australia. It is gorgeous. Less is more for Rega, less noise, less vibration, less play in the bearings, less mass to store harmful resonance energy, and less ownership dissatisfaction ...
Read More
Posted By Rab Turner
Sunday, 3 November 2019 5:24:38 pm Australia/Melbourne
At the very heart of the specialist consumer audio visual business lies the sales of Home Cinema Amplifier. Like the engine of a car this component is the main focus of a potential consumers attention as they cut their way through the jungle of marketing hype on a path towards owning a surround sound system in their home.
In a very real sense our own small business in Carlton was founded upon the existence of this product category. In 1990 when we opened the king of the hill in Hi Fi retail was the Surround Receiver and this was part of our intended foundation when we wrote the business plan. Pro Logic was the word and Top gun was the demo.
Read More
Sunday, 20 October 2019 6:00:00 am Australia/Melbourne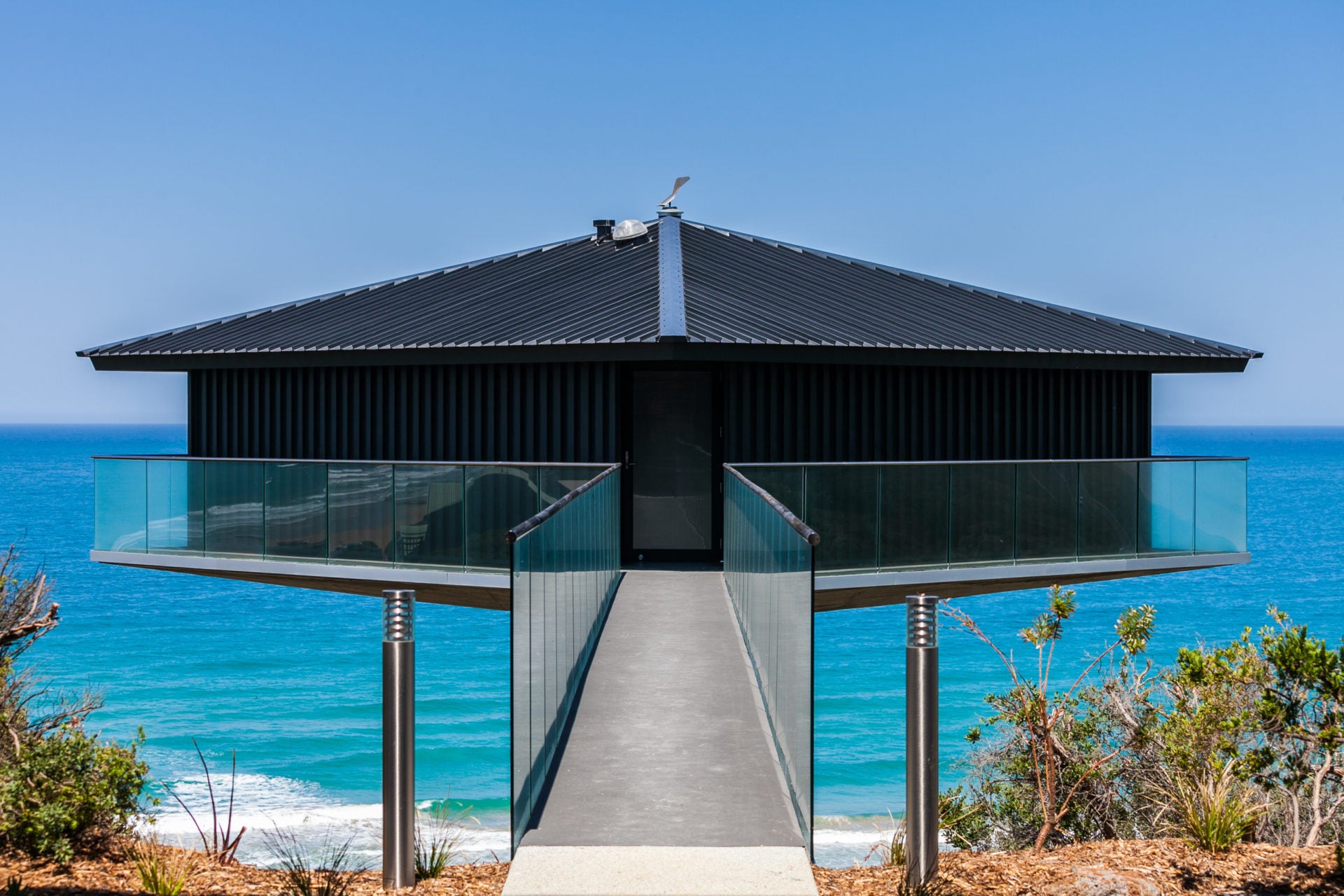 The Pole House is a distinctive part of the landscape on the Great Ocean Road here in Victoria. One of Australia's smartest people bought it when it finally came up for sale by the original pylon engineer who had built it initially in the 1960s. Like many people who actually do something really useful for society this gentleman is incredibly modest and unassuming but has an unbridled love for good music and video.
We were called in at the early stages to conceptualise and iterate the audio visual systems and automation. Peculiar to this residence is the fact that the Pole House itself is available for lease to holidaymakers and needs to be able to operate both independantly and contiguously with the new primary residence that has been constructed on the hillside behind it.
The home systems are operated via Control4, this automation product that Carlton Audio Visual has been purveying and installing since 2004 is now Australia's leading home integration system for combining all of your lighting, AV control, HVAC and other functions with elegance and simple accesability.
Read More
Posted By Rab Turner
Friday, 18 October 2019 9:13:00 am Australia/Melbourne
We are very pleased to open our new demonstration premises that are quite unusual we believe.
This is a dedicated opportunity for our clients to sample High Fidelity music reproduction at its most acoustically and aesthetically beautiful.
The centrepiece are the Sonus faber Aida 2 loudspeakers powered by Audio Research electronics.
Read More
Posted By Rab Turner