Tuesday, 1 December 2020 4:54:33 pm Australia/Melbourne
Free stuff to make your electricity nicer from masters of our distribution reality Interdyne ELECTRIC SUMMER ISOTEK GIVEAWAY

Read More
Posted By Rab Turner
Monday, 26 October 2020 4:12:09 pm Australia/Melbourne
We are immensely pleased that we are able to open again on Wednesday the 28th October ... it's been a long haul.
Read More
Posted By Rab Turner
Sunday, 11 October 2020 6:00:00 am Australia/Melbourne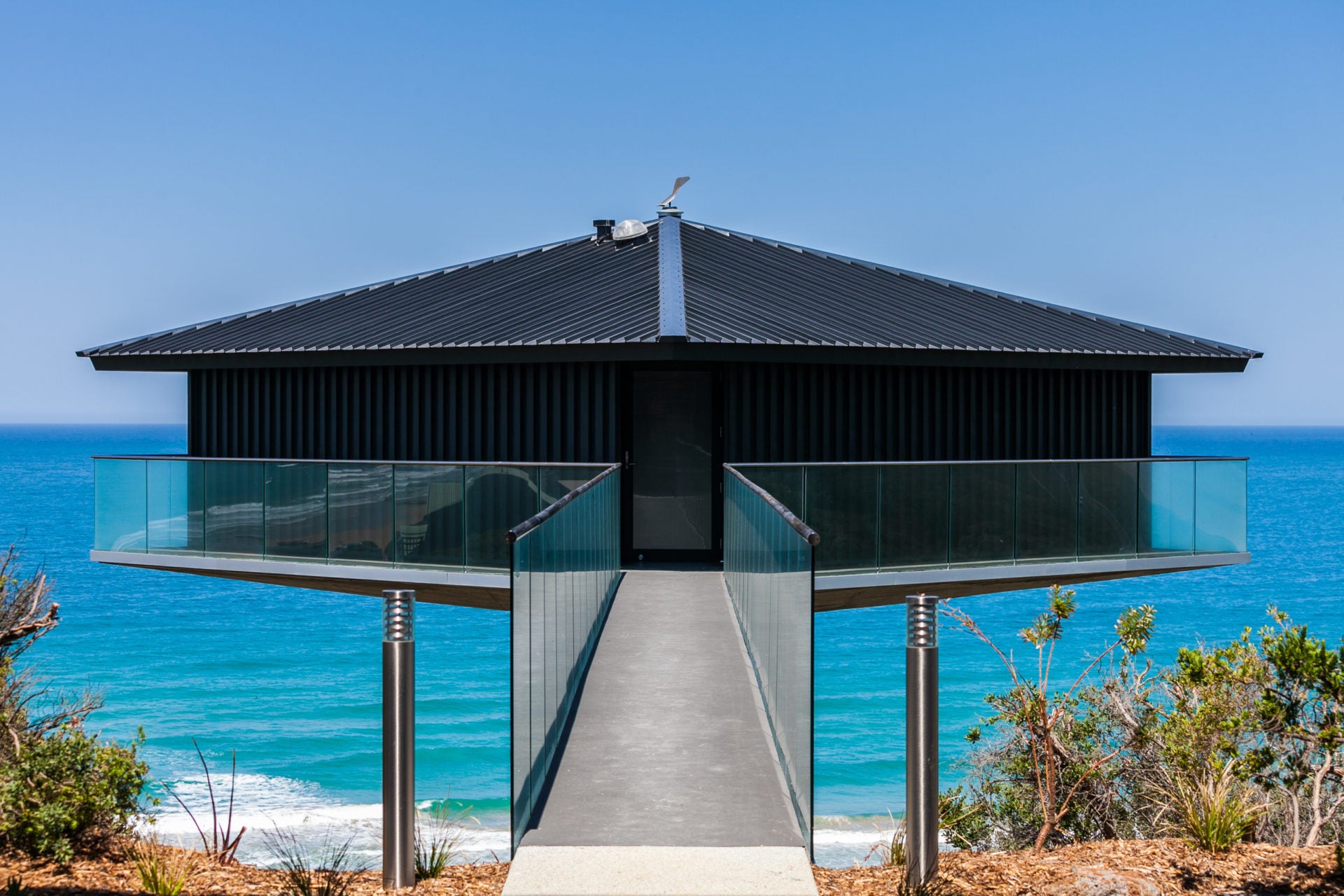 The Pole House is a distinctive part of the landscape on the Great Ocean Road here in Victoria. One of Australia's smartest people bought it when it finally came up for sale by the original pylon engineer who had built it initially in the 1960s. Like many people who actually do something really useful for society this gentleman is incredibly modest and unassuming but has an unbridled love for good music and video.
We were called in at the early stages to conceptualise and iterate the audio visual systems and automation. Peculiar to this residence is the fact that the Pole House itself is available for lease to holidaymakers and needs to be able to operate both independantly and contiguously with the new primary residence that has been constructed on the hillside behind it.
The home systems are operated via Control4, this automation product that Carlton Audio Visual has been purveying and installing since 2004 is now Australia's leading home integration system for combining all of your lighting, AV control, HVAC and other functions with elegance and simple accesability.
Read More
Posted By Rab Turner
Friday, 18 October 2019 9:13:00 am Australia/Melbourne
We are very pleased to open our new demonstration premises that are quite unusual we believe.
This is a dedicated opportunity for our clients to sample High Fidelity music reproduction at its most acoustically and aesthetically beautiful.
The centrepiece are the Sonus faber Aida 2 loudspeakers powered by Audio Research electronics.
Read More
Posted By Rab Turner
Friday, 18 October 2019 8:27:09 am Australia/Melbourne
We are doing our beloved Yamaha 5000 series system at the Melbourne International Hi-Fi Show ...Ive said it before and it sounds like a cliche but this actually is one of the most natural sounding combinations that you can find bar none ... and it's been made that way by the best designers of the largest musical instrument company in the world.
There is a prize for a fortunate person if you visit our room ... an actual first run GT5000 Turntable worth $12,995 ... come to us to get an entry card.
Read More
Posted By Rab Turner